WELCOME TO NATHTON FOOTBALL ACADEMY
About Us
Nathton Football Academy begins as an idea that struck a young Nigerian, Nathan Okpighe. He always taught of giving back to the society. He grew up in the modest city of Warri/Ozoro, Delta State, where his passion for football developed. It was until Nathan came close with the assistant coach of Teezers Football Club Ajirioghene Obibi, he began to show his ability in the round leather game. Together with Ajiri, who was found on the idea exposing student to intricacies of football organization, management and investment, Nathan establish nathton football academy. Nathton football academy (NFA) took off official august 2009 with players from difference in Ozoro. Nathtom football academy is an institution that will one day become the pride of Nigeria football association and Nigeria football federation (NFF). It stands out among equals. It birth makes the beginning of an emerging era of hi-tec football. It is a private sector driven institution poised to offer competency based football to equip and empower the youth. The governing council constituted by professionals who have excelled in their various chosen field of endeavor.
Aims And Objectives
To promote grass- root soccer To harvest and expose their talents in order for them to become National and International players To be able to produce talented athletes in the near future in order to enable the academy register and participate in national league competition To eradicate the menace of youth restiveness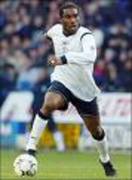 NEWS & EVENTS
TRAINING OPENS ON THE 28TH SEPTEMBER 2009 @ EKWERIGBE TRAINING FIELD
OZORO, ISOKO NORTH LGA DELTA STATE, NIGERIA, WEST AFRICA.
SCOPE OF OPERATION
The academy is structured to serve all the young people of Nigeria, Africa and outside the shore of the country regardless of their race, gender as long as they have the ability to play.
NFA PLAYER SERVICES
1.FAIR TREATMENT
We shall do all that necessary to protect and improve the well being and status of all professional players to eradicate the previous situation where players are shabbily treated; and to ensure fair treatment between club and players.
2. EDUCATION
Education remains one the pillars of NFA. We provide assistance to current and retired members undertaking educational training to prepare for the future. We are saddened by seeing footballers becoming drivers & security, guards during retirement.
3. EMPLOYMENT
We also realized that players spend a batter part of their time playing football and when they finally retire employment becomes a problem because we can't all be coaches.

4. LEGAL SERVICES
Our legal depart is well updated with seasoned lawyers with knowledge of football contracts. Since we have realized that most players due to ignorance often get tied up in clumsy contracts from which they may not be able to extricate themselves.
5. REPRESENTATION AT ARBITRATIONS
To ensure fair hearing between club and players at the arbitration panel by providing representation for players making claims or facing disciplinary charges.
6. MEDICAL INSURANCE
To improve medical insurance for all members, in order to soften the hard days of permanent disability and unforeseen event.
7. COMMERCIAL INTEREST
To protect and promote the commercial interest of members, in this regard, we ensure that members receive all monies that come from images right, TV right, and all commercial ventures.
8. COACHING
Since education remains the central pillars of NFA, we shall assist in sending members to coaching training, to provide suitable platforms for a coaching career after hanging the boots.
9. COUNSELING
We have come to realized that most players have terrible attitudes problem which has caused unspeakable derailment in what supposed to be a blossoming career among member due to indiscipline and recklessness. We shall endeavor to encourage member especially young and coming player to maintain discipline and hard work, the only price payable to achieve success in football. We have a pilot scheme aimed at encouraging more respect towards referees and opponents on and off the pitch.